Coco Loko Review: Raw Cocoa Snuff
What is Coco Loko?
Coco Loko is a snortable raw cocoa powder put on the market by Legal Lean in the summer of 2017. According to the product website, snorting this chocolate will give you a serotonin rush, an endorphin rush, euphoric energy, and calm focus. Ten doses can be delivered straight to your mailbox for the modest price of $19.99.
What are we looking for?
We do our best here at CTP to stay off our high horses and bring you honest product reviews. So while we could spend on the legitimate concerns of whether or not snorting chocolate is dangerous or how Coco Loko may serve as a gateway drug to more expensive and whiter substances, this review will focus on consumer experience.
My Coco Loko experience
Sitting on my couch in central New Jersey on a Tuesday at 10:30 A.M., I opened the package that came in the mail. No instructions were included—only a small, circular plastic container. And by small, I mean much smaller than I expected.
Per the label, each container contains ten doses, so I divvied out what I roughly estimate to be a tenth of the product and put it on a plate.
I inhaled. I immediately lost a good amount due to a powder-induced sneeze. Afterwards, I was hit with a very mild sense of euphoria followed by some lightheadedness. The serotonin rush, according to the website, will make music sound better. So I turn on Dennis Wilson's 1977 album Pacific Ocean Blue. It sounds the same to me. Any effects feel very very light.
Since I lost some of the dosage from the sneeze, I decided to wait thirty minutes—how long the effects supposedly last—and give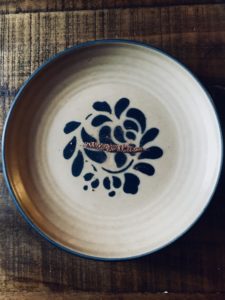 it another try. By minute twenty I feel slightly lethargic but little else.
For round two, I put the same amount of powder on a spoon to ensure all of it goes up my nasal cavity as quickly as possible. This method causes the cocoa to hit me all at once and produced an acute headache. The following dispersing of the powder through my sinuses reminded me of the spoonful of cinnamon challenge, but I managed to keep it all inside. The symptoms increased slightly, but most I just had a headache.
Things to consider:
Affordable, but this is a ripoff: Look, this isn't just cocoa powder. There are some vitamins and other additives, but the cocoa powder is at least marketed as what alters things. For $19.99 you get .125 ounces. You can buy three pounds of cocoa powder for $39.00. Maybe it's ground further, I don't know, but the markup on Coco Loko is insane.
The effects: Barely noticeable. I could sense something, but in the way that you kind of get lightheaded when you spill gasoline while filling your car up. The headache that comes with that type of high is there, too. The powder also failed to provide any sort of "calm focus." Actually, I had pretty clouded thoughts for the next few hours.
The cool factor: Look, you don't want to do snort cocoa powder at a party. I don't care how cool you've read it is in Europe. It isn't. You will get a headache, probably spray chocolate snot all over the uninterested person sitting next to you, and people will not want to be your friend.
Conclusion
All things considered, I can live without Coco Loko, and I feel safe to say everyone else can too. The branding leans nihilistic and sophomoric, as it's name (or former name, see below) evokes the banned drink that would make you really drunk and also keep you really awake while the pictures on the website feature purple-colored drinks and a scraggly-bearded dude sitting on a couch looking constipated. Hmm. No thanks.
Note: In the weeks since the author purchased Coco Loko, it has since been named Coco Snuff. Same thing, different name. Apparently you can put it in a drink, too.
Please Subscribe!
If you enjoy our content, please consider subscribing to our site via the form in the bottom footer of this page or the top of the left sidebar. We really appreciate your support and engagement, and value any feedback immensely. If you subscribe, you will be notified once a new review is published. No spam. We promise.
JUDGMENT TIME
Functionality

Value

Respect-o-meter

Fun Factor
Summary
Coco Loko in a nutshell: briefly trendy, but entirely a ripoff.
If you've also tried Coco Loko, submit a rating below or comment!